Summer brings an annual exodus of students from schools across the San Francisco Bay Area. Most Bay Area children—from Silicon Valley to San Francisco and the North Bay—enjoy a ten-and-a-half-week break from classes. Of course, for parents, the time between late May and mid-August requires some creative scheduling to keep kids safe, entertained, and most importantly, engaged when off school.


The good news is the Bay Area is home to fantastic summer camps. From sports-centric retreats to nature-focused day excursions, to more immersive overnight options—there's a specialized camp for every kid.


Below are four of the best Bay Area summer camps for students of all ages.

Camp Pendola is located in Camptonville, CA, three and a half hours northeast of Menlo Park. The overnight camp occupies property donated by the Diocese of Sacramento in 1959 (in memory of the camp's namesake, Frank Pendola, Jr.).


The first campers arrived in 1960, and since that time, more than 20,000 campers have come here to create some of the fondest memories of their childhoods. The dedicated spaces provide a genuine camp experience complete with dormitories, a commercial kitchen and dining hall, an on-site chapel, and recently added new cabins.


One of the unique aspects of Camp Pendola is the generational connections between parents who first attended the camp(including me!) and then, later on, sent their children. For new campers, it means some of the same activities, trails, and cabins their parents enjoyed are still available to explore. There's also a family camp
available for Labor Day weekend
.
Camp Details:
$675 per camper per week
$500 per camper per mini week (open to first-time campers under 4th grade during a mini week session)


Summer 2022 Dates and themes
Fun in the Sun: June 19, 2022, to June 24, 2022 (Coed)
Girls Just Want to Have Fun: June 26–July 1 (Girls Only; includes a mini-week)
Weird Science: July 10, 2022, to July 15, 2022 (Coed; includes a mini-week)
Survivor Week: July 17, 2022, to July 22, 2022 (Coed; teen week for those entering 6th grade to entering 12th grade)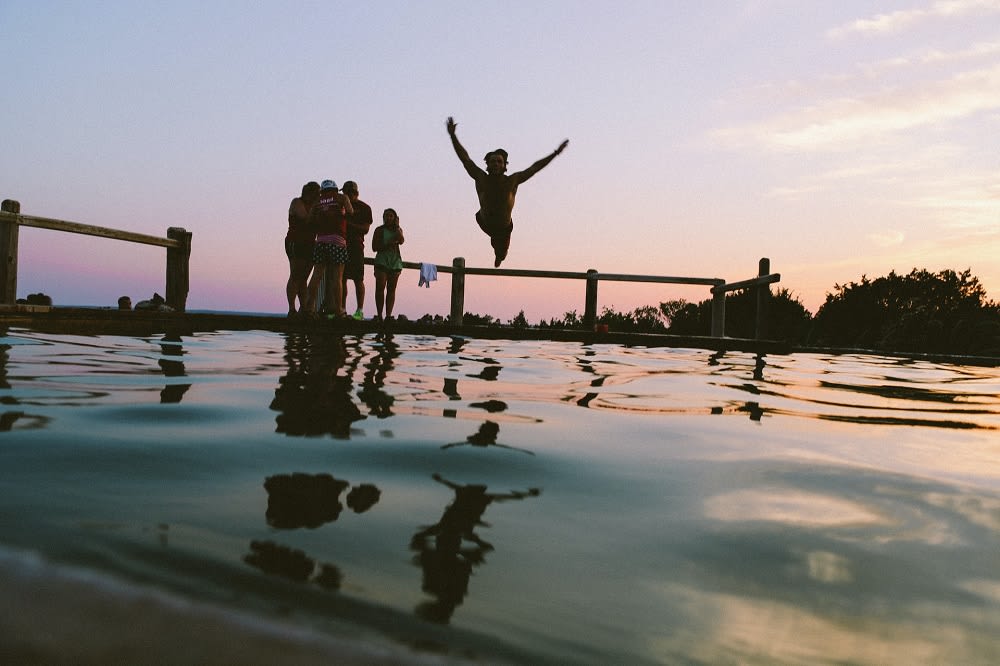 The Decathlon Sports Club is tailor-made for the high-energy camper. Located 15 minutes from the heart of Menlo Park, the camp is designed to get children moving. Not to be confused with single sports camps that only focus on a narrow skill set, Decathlon sets about teaching children a broad range of athletic skills while fostering a confident, competitive spirit and understanding the importance of good sportsmanship. Campers develop socially, physically, and athletically.


The camp was founded in 1981 by educators and athletes who had fond memories of competitive after-dinner games and sports with their neighborhood friends. From that first camp of 20 children, the Decathlon Sports Club now hosts children from more than 700 families across the Bay Area each year. There's also a Los Altos camp located at the Springer School in Mountain View.


Camp Details:
Session One
June 20, 2022, to July 15, 2022
Full session: $2,015
Half session: $1,080


Session Two
July 18, 2022, to August 12, 2022
Full session: $2,120
Half session: $1,080


Ages: Decathlon serves campers who have completed K to 6th grades; there is a special JCIT (Junior Counselor In Training) program for those students who are currently in (or by summer) have just completed 7th and 8th grades.



One of the most complete camp experiences anywhere in the Bay Area is the Mountain Camp Woodside. The camp is set on the 63-acre Woodside Priory School campus in Portola Valley, 20 minutes from Menlo Park. Featuring both daily (K through 10th grade) and overnight options (2nd through 10th grade), the camp focuses on helping children develop a positive self-image within a non-competitive atmosphere.


Founded in 1976, under the name Camp Unique, the camp has long been a favorite of Bay Area parents thanks to diverse programs that instill confidence, promote independence, build friendships and guide children towards making smarter, healthier choices.


Mountain Camp Woodside features a diverse schedule of activities that keep campers engaged from the moment they wake up until their head hits the pillow. A short list of the camp's most popular activities includes archery, arts and crafts, mountain biking, outdoor survival, soccer, and swimming, among many others.


The camp is a member of the Western Association of Independent Camps and accredited by the American Camp Association.


Camp Details:
2 week sessions: $1,995
Session 1: June 13, 2022, to June 24, 2022
Session 2: June 27, 2022, to July 8, 2022
Session 3: July 11, 2022, to July 22, 2022
Session 4: July 25, 2022, to August 5, 2022


1 week sessions: $1,045
Session 1A: June 13, 2022, to June 17, 2022
Session 1B: June 20, 2022, to June 24, 2022
Session 2A: June 27, 2022, to July 1, 2022
Session 2B: July 4, 2022, to July 8, 2022
Session 3A: July 11, 2022, to July 15, 2022
Session 3B: July 18, 2022, to July 22, 2022
Session 4A: July 25, 2022, to July 29, 2022
Session 4B: August 1, 2022, to August 5, 2022


There is a $75 non-refundable registration fee in addition to the listed rates.


Ages: day camp for incoming 2nd to 10th graders; cub camp: incoming K to 1st graders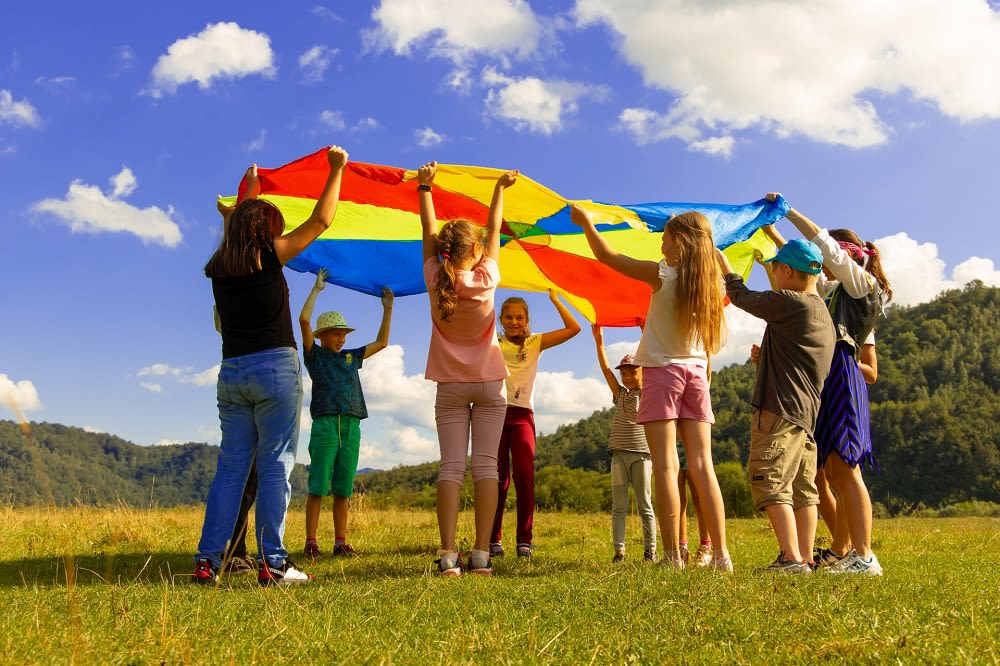 As an extension of the Peninsula School, located in Menlo Park, the camp is just as educational as it is fun, and the campers love every minute of it. The summer program promotes the same mission and values as the school, including fostering intellectual curiosity, creativity, and compassion in an honest and authentic environment.


The camp focuses on art and crafts, nature, and exploring the wider world through art, music, stories, and games. The school's six-acre wooded campus also plays a role and helps children to connect with their environment and grow their appreciation of plants and animals.


A gem of a school with an absolutely fantastic location, it's hard to believe the school and summer camp is right in Menlo Park.


Camp Details:
Session 1: June 27, 2022, to July 15, 2022
Session 2: July 18, 2022, to August 5, 2022


Full-week sessions are $650 and include eight different themes.
Partial week sessions are $250 and include seven different themes.


Ages: Children entering K through 8th grade.
Ready to explore what the Bay Area Peninsula has to offer?