Living in Portola Valley is a breath of fresh air as the neighborhood offers its residents rural living. Known for its expansive trail network maintained by the Midpeninsula Regional Open Space District, Portola Valley is an exquisite combination of outdoor living, natural environment, and seclusion from the hassle and bustle of Silicon Valley.


The affluent suburb has incredible local eateries that thrive together with the vibrant outdoor space and the tight-knit community. You don't have to leave this town in San Mateo County, California, to experience the art of good eating. Below is a comprehensive guide to some distinct restaurants in Portola Valley that will offer your palate gastronomic pleasure.
Alpine Inn
This eatery and drinking establishment, also known as Casa de Tableta or Rossotti's, Zotti for short, was started in 1852 when Felix Buena built it as a
gambling house
.
In 1969, Alpine Inn was listed as
California's Historic Landmark
and on the National Register of Historic Places in 1973. As of 2022, it's the oldest operational public building in the state of California.
Alpine Inn is popular among people affiliated with
Stanford University
, as it was the watering hole for construction workers in the 1880s. More than 165 years later,
Alpine Inn
continues to serve you with a rich historical background to nourish your mind and offer delicious meals.
The menu has sundry offerings ranging from snacks, desserts, wood-fired pizza, burgers, hot dogs, and sandwiches. If you are a vegetarian, your taste buds will be pleased with their dairy-free and gluten-free meals.


Alpine Inn's opening hours are as follows:
Pizza Oven is open on
Tuesday to Thursday at 4:00 p.m.

Friday to Sunday, the entire day
Beer garden hours are
Tuesday to Thursday from 11:30 a.m. to 9:00 p.m.
Friday from 11:30 a.m. to 10:00 p.m.
Saturday from 11:00 a.m. to 10:00 p.m.
Sunday from 11:00 a.m. to 9:00 p.m.
Monday is closed
Each table at Alpine Inn has a two-hour time limit, and the guests are not allowed to hold tables. The beer garden operates on a first-come, first-serve basis.


If you want to spend more than two hours, the best time to visit the restaurant would be Tuesday to Thursday. However, your request may be rejected if there is a long waiting list for patrons in the parking lot.


At Alpine Inn grounds, you are welcome to tag along with your dog as long as they stay on their leash at your table. However, as you are responsible for your dog's behavior, should there be a mess, it will be your responsibility to clean up to provide a good environment for other users.


Located along the
Los Trancos Creek
, the tavern offers five rotating specialty cocktails, six wines on tap, 12 rotating beers on tap, and an excellent selection of beer and bourbon.
Parkside Grille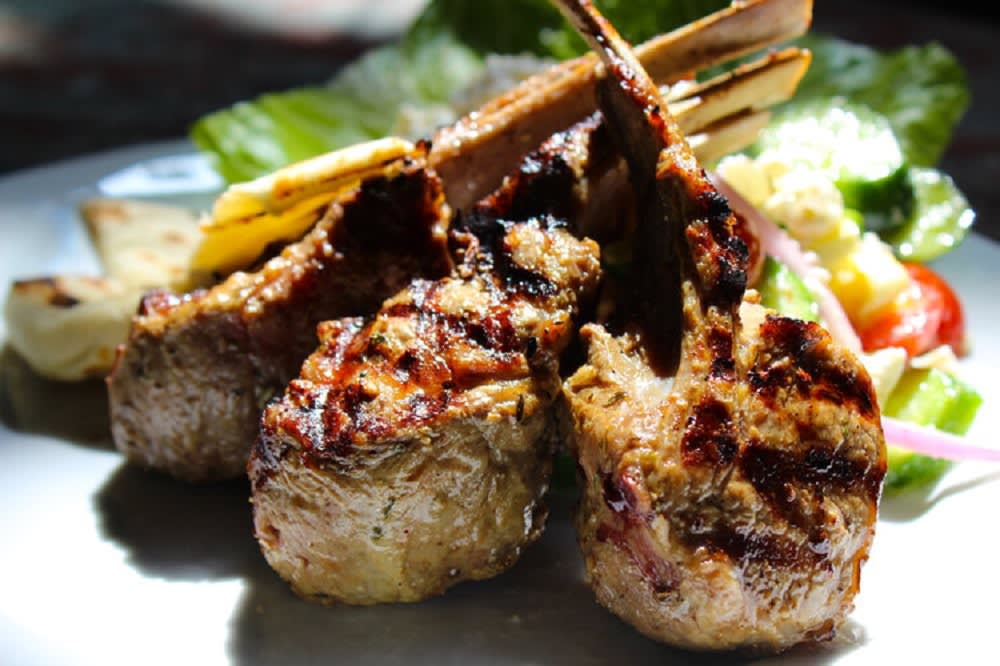 Photo courtesy of Parkside Grille
This restaurant is a gem hidden in the redwoods of Portola Valley. It has an urban, chic, and calm vibe, offering its regulars and visitors an opportunity to dine in a roadside setting.
Parkside Grille
prides itself in providing the perfect North California setting with magnificent views of beautiful Portola Valley.
In addition to its unique setting, the meals are simple yet bold, prepared with fresh local ingredients. The restaurant's staff will go above and beyond to satisfy your appetite with delectable dishes.


Some famed dishes of Parkside Grille include the apple-smoked bacon that highlights the restaurant's rustic dishes. In addition, the crispy garlic-crusted Ahi Tuna with roasted sweet potatoes, sweet chili glaze sauce, and Asian vegetables reveal the chef's expertise and food creativity.


For online reservations, you need to create an account with the restaurant for accurate reservation details. The restaurant also provides gift cards you can send to your loved one with a personalized message and scheduled delivery. The gift card ranges from $25 - $500.


The restaurant allows private parties and reservations for outdoor and indoor dining. Depending on your guest list, you can choose the patio tent or deck for an intimate outdoor event.
A patio tent can hold up to 36 seats or 45 guests for standing reception

A patio deck can accommodate a maximum capacity of 30 seated guests or 50 guests on standing reception
If you desire an indoor private area, you can choose between:
The fireplace or Redwood room that overlooks the 800-year-old redwoods and picturesque Portola Valley's Orchards has a holding capacity of up to 20 people

The Equestrian or Crown room encompasses the spirit of Historic Portola Valley. It's excellent for large parties and business luncheons, and dinners as it has a guest capacity of 35 to 50 people
Portola Kitchen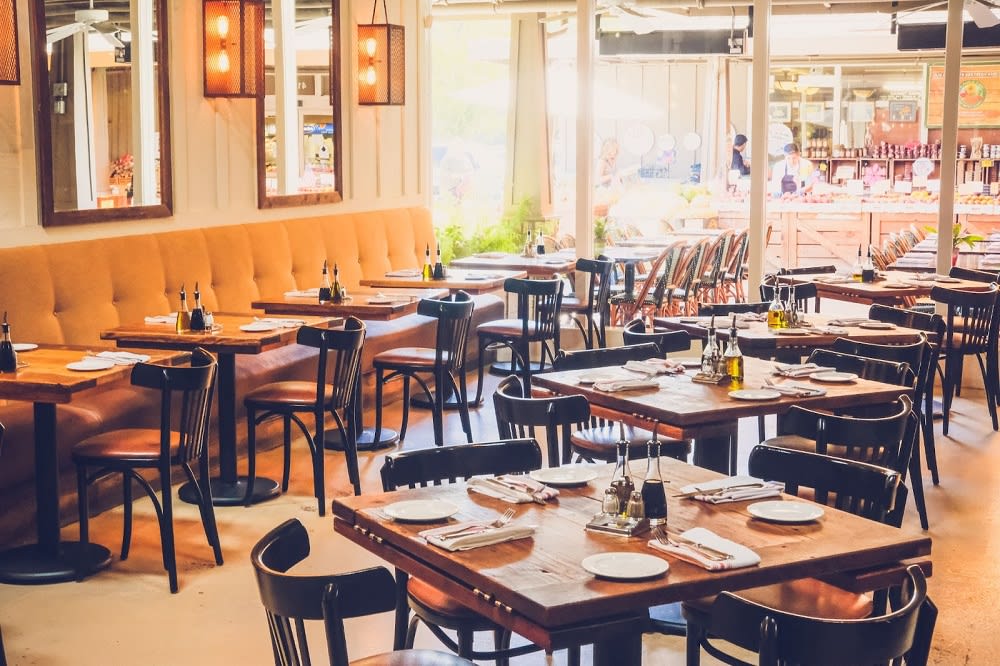 Portola Kitchen
is a pet-friendly restaurant with a 4.4-star rating according to Open Table diners, making the restaurant an excellent place for family and friends to convene and enjoy simple and rustic Italian-American cooking.
The ingredients are locally grown, so the restaurant's seasonal menu changes often. The rich menu ensures that brunch, lunch, and dinner meal options are diversified. In addition to the authentic cuisine served by Portola Kitchen, their outdoor dining experience is calming.


The opening hours for Portola Kitchen differ from the meal setting. That is:
Brunch is from Saturday to Sunday, 10:00 a.m. to 2:00 p.m.

Lunch is from Monday to Friday, 11:30 a.m. to 2:00 p.m.

Dinner from Sunday to Thursday, 5:00 p.m. to 8:30 p.m., and Friday to Saturday from 5:00 p.m. to 9:00 p.m.
The Village Pub
Located in the idyllic town of Woodside, south of San Francisco,
The Village Pub
borders Portola Valley on the Northwest side. The Village Pub quickly garnered a reputation for being among the Bay Area's finest restaurants.
Opened in 2001, the restaurant sources at least 80% of its produce from
SMIP Ranch
, located in the hills above Woodside. The produce is grown without using fertilizers, herbicides, or pesticides.
Apart from The Village Pub having nationwide recognition for its award-winning cuisine, the restaurant has received praises for its exceptional wine and spirit programs. For example, the wine list features over 3,500 labels that have received Wine Spectator's highest honor — a grand award for seven consecutive years. In addition, The Village Pub has received one Michelin Star for 12 straight years.


You can book a table by calling the restaurant, through their website, or on
Toast take-out app
available for android and apple users.
Alice's Restaurant
Photo courtesy of Alice's Restaurant on Facebook
Alice's Restaurant
is a hub of local history and serves savory meals in a casual and relaxing atmosphere. The Alice's Restaurant building was initially constructed in the early 1900s as a general store that supported the logging industry. Then in the 1950s, it was converted into a restaurant which Alice Taylor bought in the 1960s.
Alice Taylor renamed the restaurant after herself, and thanks to
Arlo Guthrie's
song of the same name, the restaurant gained popularity. The restaurant is suitable for families, Silicon Valley entrepreneurs, equestrians, and visitors who can converge together to enjoy breakfast, lunch, dinners, desserts, and drinks.
The dog-friendly and handicap-accessible restaurant has five principles that ensure complete customer satisfaction. They include:
The takeout straws, beverage cups, packaging, and plates are biodegradable — made from compostable materials.

The fountain soda is sweetened with organic sugars and California honey. In addition, their beef hot dogs come from free-range livestock and are 100% grass-fed.

Striving to provide sustainable options with everyday practices.

The use of environmentally-friendly cleaning supplies and water-efficient low-flow dishwashers and toilets.

Supporting local businesses by sourcing locally produced wine and pastries.
Evvia Estiatorio
Evvia Estiatorio
brings Greece's charm and warmth to Silicon Valley. The restaurant operates on a concept that drives Greek hospitality — philoxenia, eagerness to show hospitality, making the restaurant's environment feel like home rather than a restaurant.
From the moment you step into the restaurant, the Hellenic tradition of hospitality engulfs and captures you, accompanied by the staff's warm welcome and the atmosphere. The combination of old-world charm and sophistication sets the stage for you to have one of the most memorable dining experiences of your life.


The cuisine served are Hellenic flavors married with a modern culinary cooking style, creating recipes bound to amaze you. The menus at Evvia Estiatorio restaurant were inspired by Zeus' wedding. According to the myth, Zeus planned his wedding banquet and commanded Dionysus, the god of food and wine, to gather the world's healthiest, most savory, and freshest ingredients to make a meal fit for the gods birthing the new cuisine.


You can make online reservations only at
Open Tables
or via telephone, while takeouts are available on
Uber Eats
,
Door Dash
, and
Grubhub
. The restaurant accepts reservations up to two months in advance, while for online reservations, contact the restaurant 30 days in advance.
Start your Portola Valley home search today
Laura Parker
is a full-time agent who uses her skills to help you make informed decisions regarding real estate. She can help you find your dream home or sell your current home effortlessly. Serving Peninsula cities and Menlo Park, Laura will ensure that you get everything you desire.

*Header photo courtesy of Alpine Inn's website